Understanding The Difference Between Thermal Transfer Labels & Top Coated Labels
May 27, 2021
2021-05-27 17:47
Understanding The Difference Between Thermal Transfer Labels & Top Coated Labels
Understanding The Difference Between Thermal Transfer Labels & Top Coated Labels
Choosing the right type of label solution can seem like a daunting task. But better understanding the different types of label technology on the market can quell concerns and help you make a more informed decision. Not to mention potentially saving you a ton of money in time and inventory control. Today's blog is going to discuss the difference between top coated labels and thermal transfer labels. Let's dive in.
Thermal Transfer Labels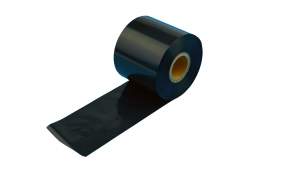 Thermal transfer labels are quite popular, and although they do come in a variety of sizes, the most popular dimensions are 3-inch core, 1-inch core, and fan fold labels. They require the use of a wax ribbon to execute the print. To create the actual image, the label and ribbon pass through what is referred to as a printhead. At that moment, the heat from the printhead transfers the ink from the wax ribbon directly onto the face of the label. Thermal transfer labels are widely used due to their scratch and rub resistance and overall durability. The image is clear, and in many cases the black text is very clear and highly legible.
Top Coated Labels
Top coated labels contain an extra layer of protection to prevent direct thermal labels from scuffs, abrasions, heat or direct sunlight. This applies greatly to labels that need to be scannable. In addition, top coated labels can help the label maintain it structural quality in moist or humid surroundings. They can withstand numerous conditions or environments better than uncoated labels. Top coated labels can also be printed faster which increases operational efficiency & will reduce your overall cost of ownership.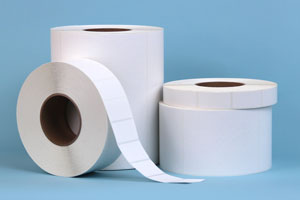 Understanding label technology and the components that provide differentiation is important in the labeling world. Based on what your labeling objective is, choosing the right type of label technology can really help save you time, money, and increase performance. If you would like to receive additional information regarding labelling options, please contact our customer service team at Southeast Packaging Solutions. We are a fully-integrated labelling supplier with decades of experience in this field.