4 Reasons Why Klockner is the Global Leader in Protein Packaging
April 22, 2021
2021-05-26 18:06
4 Reasons Why Klockner is the Global Leader in Protein Packaging
4 Reasons Why Klockner is the Global Leader in Protein Packaging
Klockner Pentaplast is a worldwide plastics manufacturer whose mission is to "deliver the sustainable protection of everyday needs". With half of the company being made up of their Food Packaging Division, Klockner leads the world in Protein Packaging. Klockner prides itself on their ability to cover the interest for differentiation, food safety and waste reduction, likewise they have sustainability at their center. A good majority of their products contain 100% recycled PET this is content that can be reused over and over that enables a circular economy and guarantees sustainability of resources.
Differentiation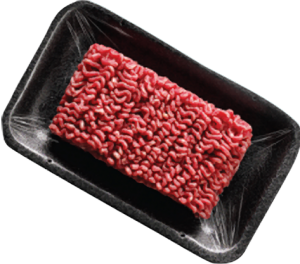 Klockner has multiple different packaging trays with many different styles. This gives Klockner a unique flow. The KP Enhance tray has traditional packaging with an artisan look in a range of colours. They also improved the packaging appearance by taking out the pad. In addition to the style they have also included Warm touch for customer appeal in packaging like KP Enhance and KP Evoke.
Waste Reduction
Aside from style Klockner has also adopted ways to reduce waste. In the KP Select packaging style they have increased seal strength in order to reduce waste. They also brought the thickness of the tray down to 40 micron. In the KP Evolve style the seal strength is top notch allowing for longer shelf-life. The packaging of the KP Evolve is shallow and has allowed for improved transport efficiency. On top of all of that the film cover is puncture-resistant allowing for as much protection and freshness possible.
Food Safety
Food safety is very important in the food packaging industry. The more fresh the food the happier the customers. In the KP Ellipse there is the lock seal and peelable option as well as higher seal strength for increased food safety. The KP Elite reduced leakage and has a high barrier lidding film. This allows for maximum food safety and waste reduction in this packaging style.
Sustainability
With sustainability being the core of Klockner packaging they have intertwined it with every style they have. With most of their packaging being fully recyclable they have also included extended shelf life reducing food waste. In the KP Eternal packaging style the weight is lighter with a lower carbon footprint. One difference that you see in the KP Infinity packaging style is the use of less water and energy to manufacture compared to alternatives this packaging is a "green choice".
When differentiation, food safety, waste reduction, and sustainability collide you get Klockner Plentaplast. The world's leader in protein packaging. With their drive to continually improve their products and ensure their customers safety and health they continue to stay at the top of the game.